ISLAMIC HERITAGE OF ANDALUSIA, SPAIN
What to see in Seville
Seville Cathedral – Ancient Aljama Mosque
Santa Maria de la Sede is the largest Gothic cathedral in the world and is recognised as UNESCO World Heritage. The basilica occupies the site of the great Aljama Mosque, built in the late 12th century by the Almohads, the ruling Moorish Dynasty. The remaining parts are Patio de Naranjas, Puerta del Perdon, and the Giralda.
Address: Av. de la Constitución, 41004 Sevilla
Visiting Time:
Monday: 11:00 – 15:30 / 16:30 – 18:00
Tuesday to Saturday: 11:00 – 17:00
Sunday: 14:30 – 18:00
---
Royal Alcazar

Originally built as a Moorish fort, it's a warren of tranquil courtyards, ornately tiled reception rooms and lush gardens. Savour in particular the orange groves and 16th century Ladies' Gardenwith its fountains and bordered pathways.
Address: Patio de Banderas, 41004 Sevilla
Visiting Time: from 9:30 to 17:00
---
Tower of Gold
Along the banks of the Guadalquivir River we found this 13th century military watchtower, which name comes from the golden shine it projected on the river. It was erected by the Almohad Caliphate in order to control access to Seville via the river. In the Middle Ages the tower served as a prison.
Address: Paseo de Cristobal Colón, 41001 Sevilla
---
Giralda tower
Built in the 12th century, is inspired in the Koutoubia Mosque in Marrakesh. The tower first two thirds is a former minaret from the Almohad period of Seville, the upper third Spanish Renaissance architecture.
Address: Av. de la Constitución, 41004 Sevilla
---
Plaza España
The Square of Spain designed by Anibal González, was a principal building on the Maria Luisa Park  edge to showcase Spain's industry and technology exhibits. Gonzalez combined a mix of 1920s Art Deco, "mock Mudejar", and Neo-Mudéjar styles. The complex is a huge half-circle with buildings continually running around the edge accessible over the moat by numerous bridges representing the four ancient kingdoms of Spain.
---
Halal Restaurants in Seville
There are many restaurants and businesses offering Halal food.
Check our
Andalusia Muslim Tours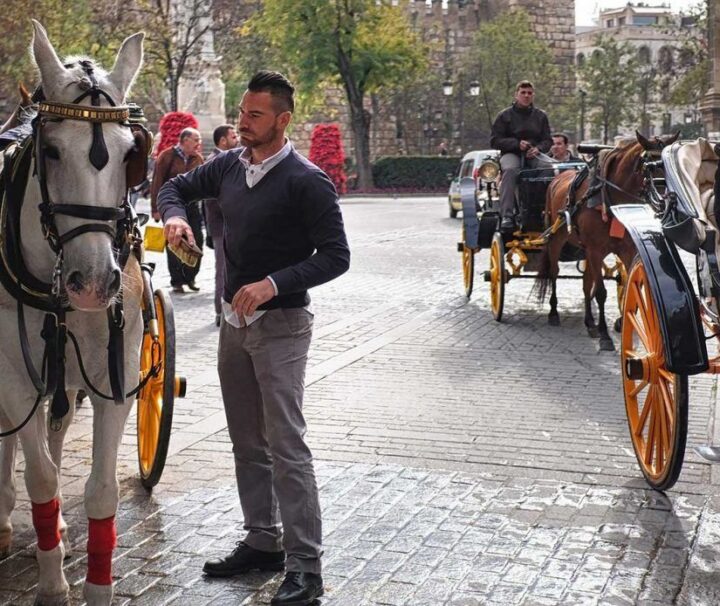 Madrid | Toledo |Cordoba | Granada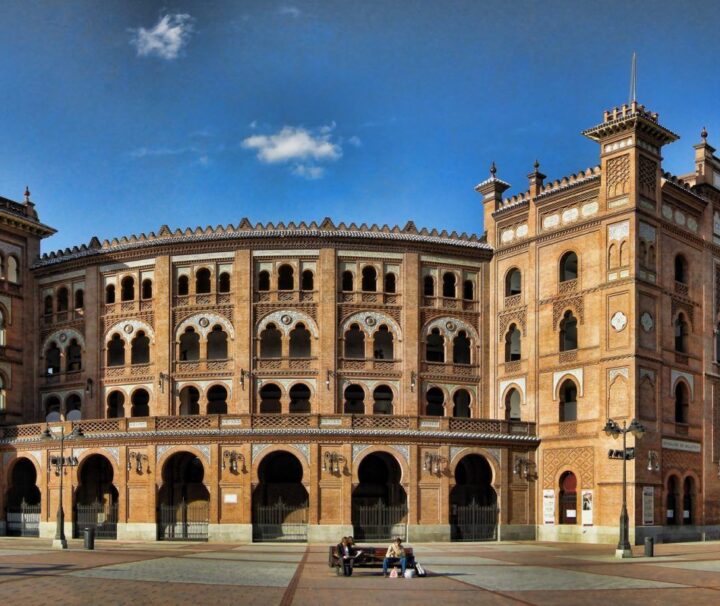 Madrid | Toledo | Cordoba | Seville | Ronda | Granada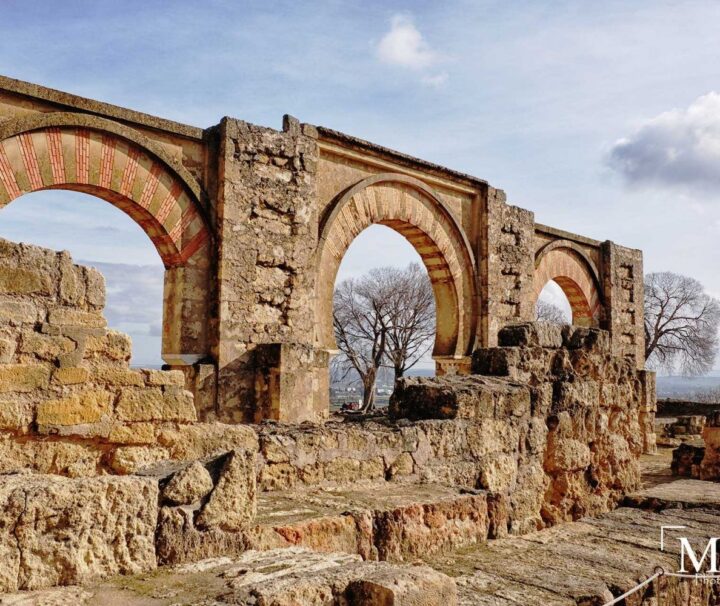 Malaga | Cordoba | Seville | Ronda | Granada | Alpujarra
You may also like check our videos
Youtube