Discover Granada Islamic Heritage sites
& other must see sights
The Alhambra and the Generalife
The Alhambra is an UNESCO site dated on 9th century. Its palaces, towers, royal apartments and gardens show the splendour that Granada attained during the Nasrid dynasty. Arabic called «qa'lat al-Hamra'» that means Red Castle because of its reddish walls.
Documents attributes Sawwar ben Hamdun establishment of the first castle here when he was looking for refugee in Granada. Quickly the castle became a military fortress because the hill is an strategic point with a view over the whole city and the meadow.
The site is so astuning that you will need around 3 hour to inmerse into its walls. From the Alcazaba and the palaces, Patio of the Lions, the Justice Gate, the building of the Baths, to the Comares Room and the Hall of the Boat. Generalife Summer Palace comes afterwards, with refreshing and floral garden with amazing views over Alhambra.
Visiting Time:
Due is the most visited monument of Spain booking in advance is required.
Daytime (Monday-Sunday): from 8:30 to 14:00/ 14.00 to 20:00
Night Visits (Tuesday-Saturday): from 22:00 to 23:30 h.
Address: Real de la Alhambra, s/n, 18009 Granada
---
Granada Mosque
Since 2003 is home for an important Arab community.  The Mosque is next to the Mirador de San Nicolas, directly opposite the Alhambra Palace. This peaceful space welcomes visiting Muslims to the city.
Address: Plaza de San Nicolás, s/n, 18010 Granada
---
Albayzin Muslim Quarters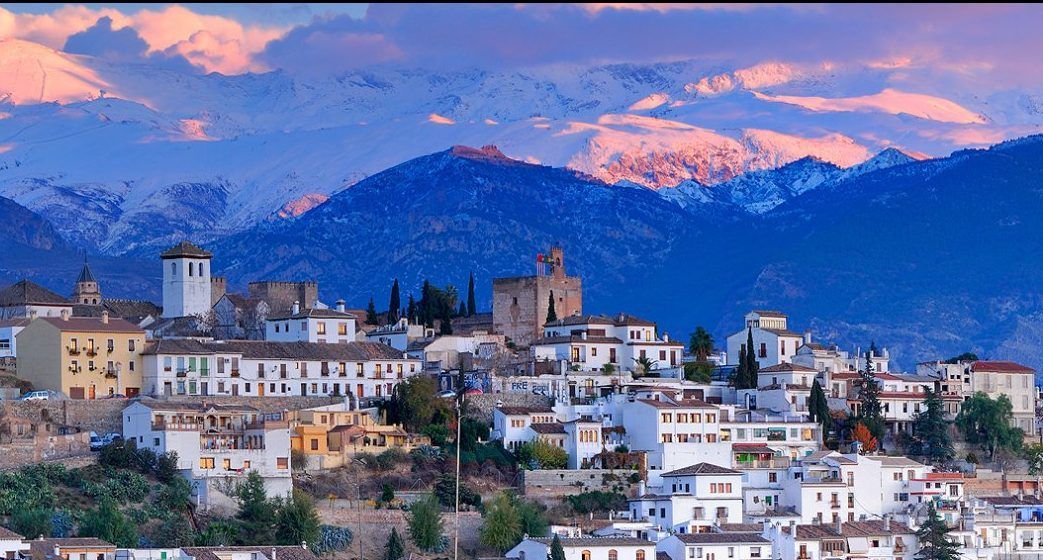 The district of Albaycin is one of the most historic places to visit in Granada. Located on the hill opposite the Alhambra is great for walking among its narrow streets with old Arab houses full of flowers and fontains. The most famous view point of Granada is here,  Mirador de San Nicolas offer amaizing views of Alhambra Palace.
Address: Plaza de San Nicolás, s/n, 18010 Granada
---
La Madraza 
This Koranic School was founded by Yusuf I in 1349. Although it has been altered over the years there are still some beautiful architectural features to discover inside.
Address: Calle Oficios, 14, 18001 Granada
---
El Bañuelo Baths
At the foot of Alhambra these impressive Arab baths, date on 11th century, are very well  preserved.
Address:  Carrera del Darro, 31, 18010 Granada
---
Halal Restaurants in Granada
There are many restaurants and businesses offering Halal food.
Islamic Heritage
Andalusia Tours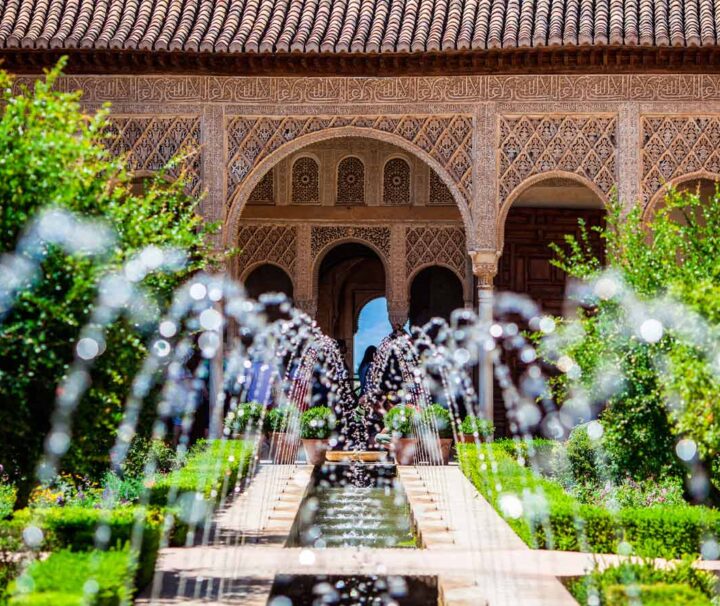 Includes Alhambra & Generalife Tickets + Muslim Tour Guide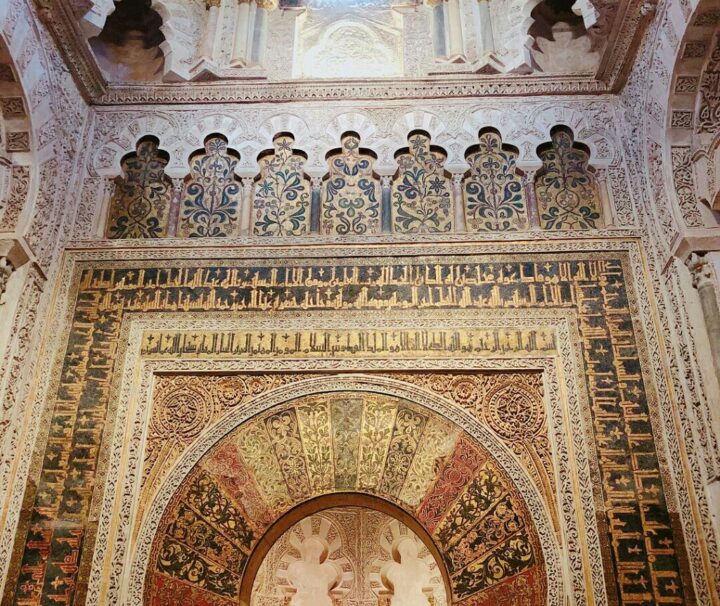 Cordoba | Seville | Granada |  Toledo | Madrid | Barcelona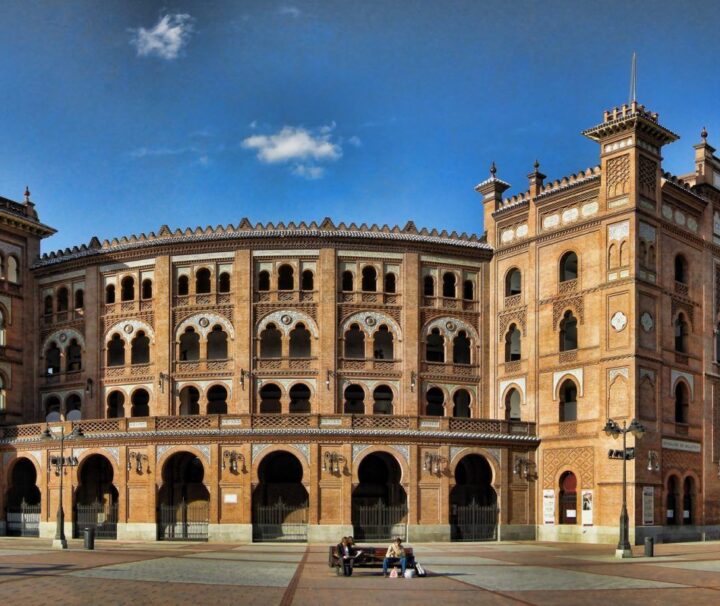 Madrid | Toledo | Cordoba | Seville | Ronda | Granada
You may also like check our videos