Visit Andalusia
Islamic Heritage of Southern Spain
What to See in Jerez de la Frontera
The Alcazar
The first part of the building were probably built in the 11th century, when Jerez was part of the Taifa Kingdom, on a site settled since pre historic times in the south-eastern corner of the city. In the 12th century, a new structure was erected to be used as Fortress Palace by the Almohad rulers of southern Spain. This Alcazar is one of the few examples of Almohad architecture that exist in the Peninsula. After the Reconquista of Andalusia, it was the seat of the first Christian mayors.
As an interesting fact to mention that, the term Alcazar comes from the arabic word al-qasr and defines a set of buildings, surrounded by walls, that were the seat of the power that ruled the city and its territory. The wall with a perimeter of 4 km enclosed a city of 46 hectares and once reached a population of 16,000 inhabitants.
Of the original Islamic fort, are preserved: the two doors; The mosque, the Arab baths; The Octagonal Tower and the Doña Blanca Courtyard Pavilion, located at the foot of the tower. And of later stages, the Tower of Homage of  XV century, the Baroque Palace of Villavicencio and the Mill of oil of XVIII century. Nowadays the Alcazar is surrounded by a beautiful park.
Visiting Times:
Monday to Sunday on different schedules.
Nov 01 to Mar 31  9:30 AM to 2.30 PM
Apr 01 to Jun 30 9:30 AM to 5:30 PM
Jul 01 to Sep 15 9:30 AM to 7:30 PM
Sep 16 to Oct 31  9:30 AM to 5:30 PM
Address: Alameda Vieja s/n 11403 Jerez de la Frontera, Cadiz, Andalusia
Halal Restaurant
You migh also like to see our videos
Youtube
---
Andalusia Muslim Tour
Check our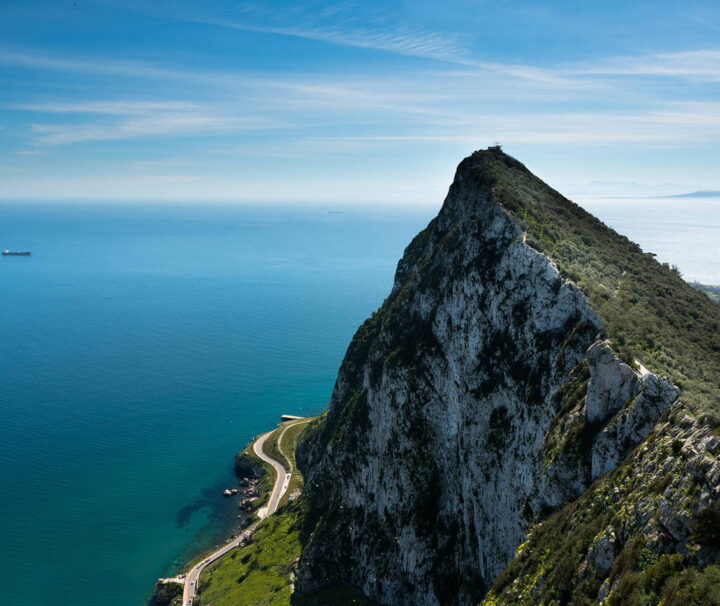 Marrakesh | Rabat | Tanger | Seville | Cordoba | Granada | Madrid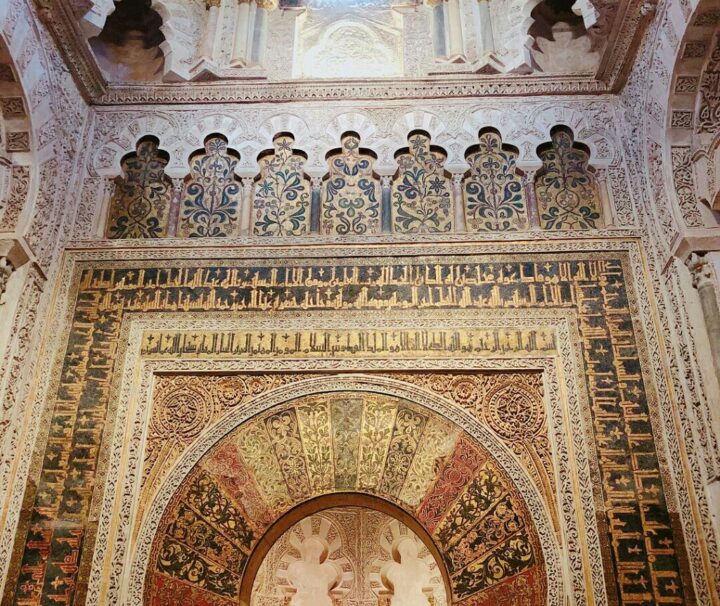 Cordoba | Seville | Granada |  Toledo | Madrid | Barcelona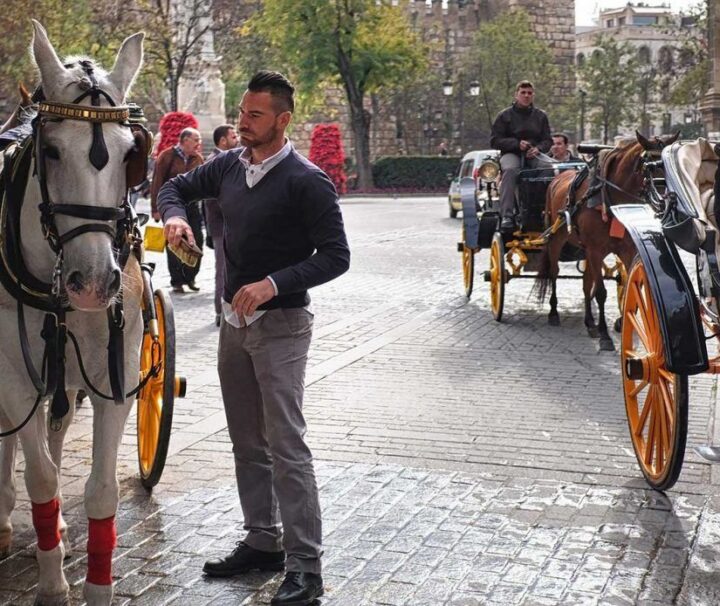 Madrid | Toledo |Cordoba | Granada